THEME EDITOR
The wizard of website creators
With Theme Editor, we have completely reinvented website creation. We eliminated complicated visual components and replaced them with easy-to-understand options instead. Simply tweak the options that suit your brand, and the design will magically transform to the best fit. Making a beautiful webstore has never been easier.
START FREE TRIAL

Free, professional-looking themes
Get started with any of our revolutionary Market themes and customize them to fit your brand — no design skills required.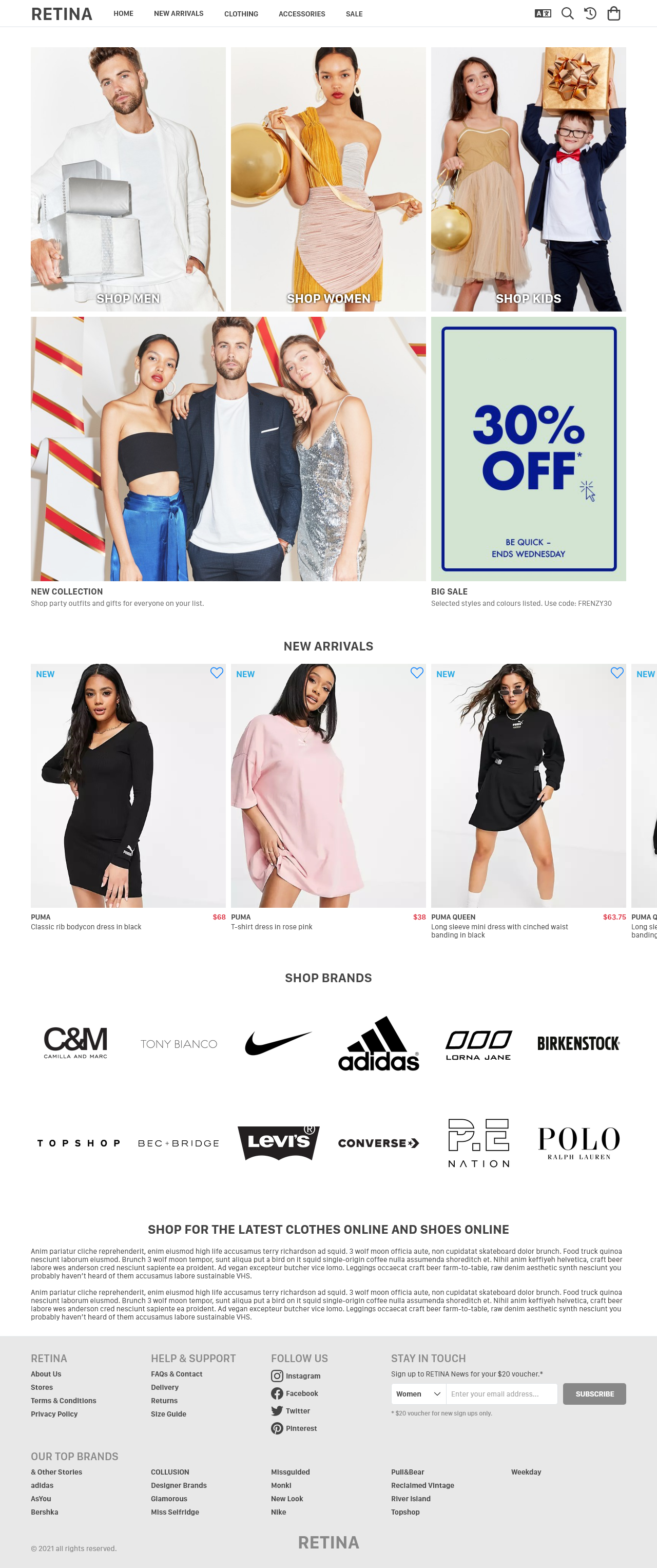 Unlimited, thoughtful combinations
With Market, you don't start from scratch or design your webstore on your own — we have designed it for you! Just choose the options that best fit your brand, and Theme Editor will do the rest.
Save time & effort
Theme Editor allows you to see your webstore as you customize it. Once you're happy with the changes, you can publish them to the webstore with the press of a button.
Design options galore
With Theme Editor, there are no complex components to learn. We have replaced everything with a set of simple, well-organized options that produce the best result for your needs. The controls adapt to the option type – colors can be changed with a beautiful color picker and images can be replaced with a file picker, allowing you to easily make changes.
Manage your assets in one place
Theme Editor makes it easy to import and store your photos, videos, and other media in one convenient location, so you'll always be able to find exactly what you're looking for. Organize your assets and be ready to instantly launch a new collection. Re-use your assets across multiple pages, and keep your webstore consistent and on-brand.
Globalization to the core
Market's innovative Checkout Zones makes it easy to target specific countries or regions and provide a best-in-class shopping experience.

Theme Editor implements the Checkout Zones feature with URL suffixes — a small piece of text added to every different version of your webstore. For example, if you want to create a US and French version of your webstore, you can create two suffixes and split your webstore into two versions:
www.example.com/us
www.example.com/fr

All webstore pages and theme text (including the header and footer areas) can be translated to match your target audience's country or region. All numbers, money, dates, and time zones are automatically formatted according to the region's preferences.
Market your webstore
With Theme Editor, you can create new pages to add all kinds of content to your webstore. All pages include SEO options that can help you control how they appear in browsers, search engine results, and social media posts. Having clear, informative content and compelling visuals can improve findability and drive traffic to your webstore.
More features
Vetted themes
All Market themes are vetted for site speed, functionality, and security.
Zero maintenance
All themes are automatically bumped to the latest minor version — no update management required.
There are more ways to customize your webstore